Are You Ready to Grow Your Interior Design Business?
Behind the curtain of any business are the grunt-work items: marketing, accounting, collections, workflow development, etc. And if these processes aren't working like a well-oiled machine, you're going to hit a hard stopping point, whether that's the inability to get your business off the ground and running, the inability to grow, or the ever-dreaded don't-have-time-for-anything-but-the-business state of life.
So, as a designer, how can you make the back end of your business support the work you love to do?
If you're at a crossroads between growing your business, having more personal time, and streamlining all of your back end processes, we want to let you know:
WE GET IT.
We work with designers around the country, and we understand the unique struggles they face when it comes to developing a workflow, collecting from clients, and creating an ideal cash flow. We know that when these processes don't work well, it's hard for designers to grow their businesses or create their ideal lifestyle.
AND WE WANT TO HELP.
Having worked one-on-one with interior design clients, we wanted to create an affordable way for designers to simplify the grunt-work of their business to support and encourage their core services. That's why we're designing courses specifically for interior designers.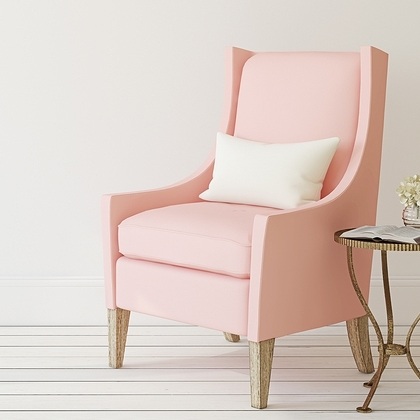 CRAFT YOUR VISION WORKSHOP
1-hour interactive workshop where we dedicate time to crafting our vision together and walk away with a clear picture of where we are headed.
How to Set Up your Proposal to Invoice Workflow to Protect Your Cash and Free Up Time
Our Courses Are Designed to Help You Streamline Your Processes and Put an End to Tedious Back End Work
Through our step-by-step approach, you'll learn to:
Maximize your workflow efficiency

Stay on track to execute projects

Get paid by your clients on time

Create an effective cash flow

Develop an accurate and efficient accounting system
WANT TO LEARN MORE?
WE HAVE MORE INTERIOR DESIGN WORKSHOPS LAUNCHING THIS SUMMER!
Let us guide you through the most frustrating aspects of running an interior design business and help you cultivate your ideal lifestyle!
Spend more quality time on client projects

Grow your business and connect with new clients

Create more time outside of your business to spend with family, friends, or (dare we say it?) yourself.
FREE CONTENT CREATED WITH YOU IN MIND…